Promotions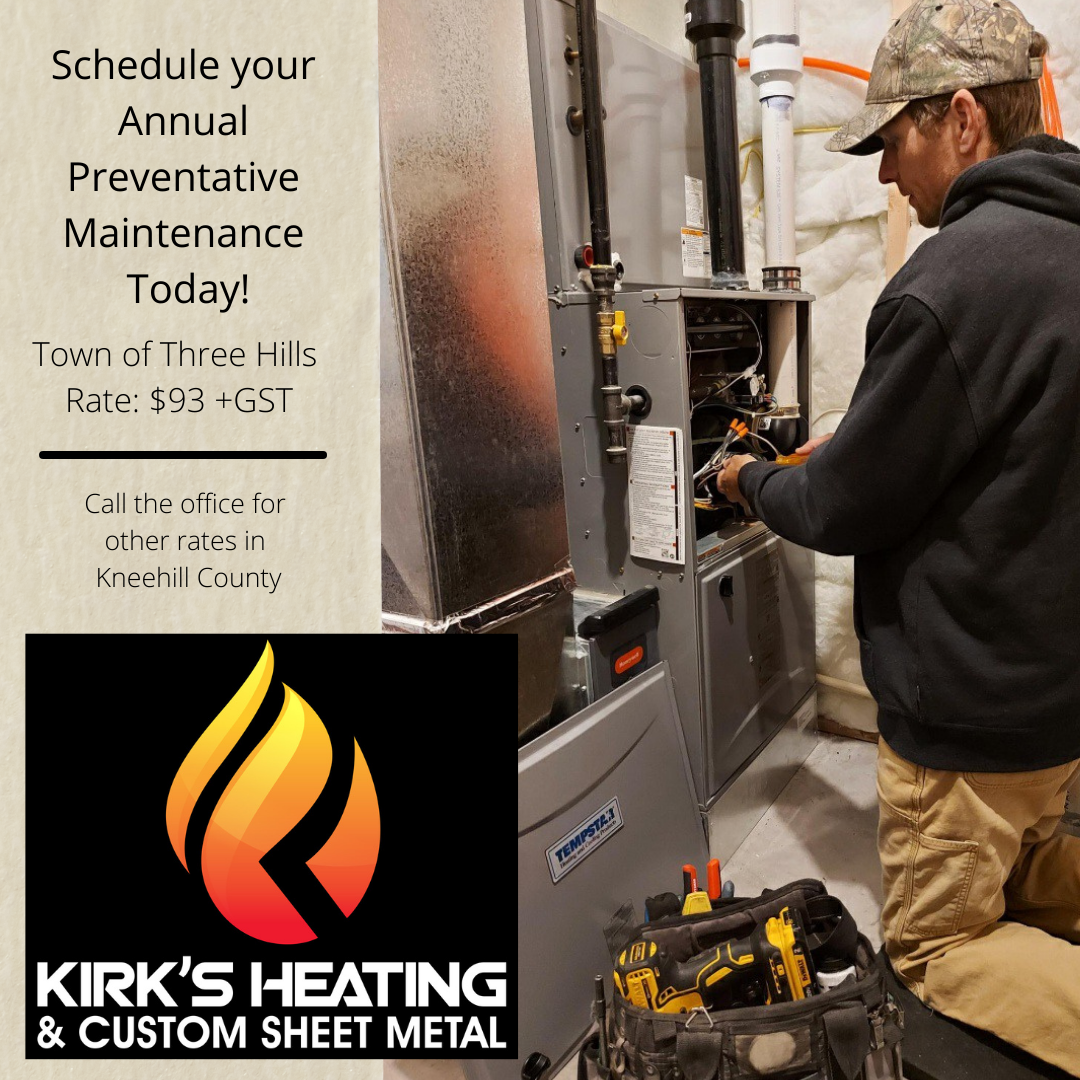 You can book your annual preventative maintenance all year long.
Ask about getting on our annual list for yearly reminders.
$93 +GST Furnace Preventative Maintenance
Maintain the longevity of your furnace and prevent emergency situations for just $93 a year.
*$93 is the Town of Three Hills rate. Contact the office to inquire about prices outside of Three Hills.